Opera GX Gaming Browser Review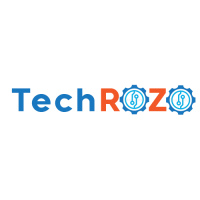 Mohammed Belkharraf
• 562 days ago
• 5 min read
---

Getting Started With Opera GX
Opera GX runs on both Windows 10 and macOS. Like the normal Opera browser, Opera GX has an Android and iOS app. Launching the browser takes no time at all after downloading the 3.5MB installer.
The first thing you'll likely notice about Opera GX is the aesthetic, a look that says, "Yes, this is a browser for gamers." From chairs to mice to PC cases, companies love to mark their products as gamer-friendly by slathering them in harsh, glowing neon colors. Opera GX's interface pulses with colorful outlines on dark backgrounds, like a future imagined in the 1980s. You can swap between different color themes, such as Ultraviolet and Purple Haze, for a different look.
Opera GX's visuals aren't quite as ridiculous as some other gamer-centric software. Still, Opera GX is a little gaudy. I like my web browsers to be invisible and let the web page itself take center stage. So, I found myself distracted by the constant technicolor icons surrounding the content. Opera GX gives you the option to automatically flip any compatible websites you visit to Dark mode by default. Dark pages blend in much better with the rest of the browser's color scheme, so I recommend making that switch.
Opera GX is also an audio experience, not just a visual one. As you browse, an ambient electronic score plays that dynamically changes based on what you're doing, something video game soundtracks have done for a long time. As I worked on this review—quickly typing out notes and taking screenshots—the background music picked up the pace and grew more intense. It then calmed down as I calmed down. It's nifty, and without vocals, the music doesn't get in the way of your thoughts. You can turn the music off, or adjust the volume, if you want to work in quiet.
Features, Features, and More Features!
Opera GX has so many cool features that it's tough picking one that stands out the most. Much of this functionality comes from the regular Opera Browser, but it's just as useful here. As an "Early Access" release (another tactic taken from video games), Opera GX occasionally rolls out experimental abilities.

The Speed Dial start page receives a gamer-focused redesign. Along with a search bar and recommended websites, the page serves up a gaming news feed and release-date calendar you can customize with your platforms of choice. You can check out free games or watch trailers with the picture-in-picture video pop-out .
If you who want to live off the data-collecting grid, fire up GX's built-in VPN and ad blocker to maintain privacy. The VPN connects you to America, Asia, or Europe. Connect your phone to the browser to manage your cryptocurrency wallet, to complete your cyberpunk lifestyle.
Your organizing tools go beyond just opening new tabs and windows. Create, save, and quickly access different themed Workspaces with the pages you're looking for right from the sidebar. You can also integrate messenger apps, such as Facebook Messenger, Twitter, and WhatsApp, directly into the sidebar. Opera GX organizes your downloads by file type and can intelligently suggest which recent files to attach to emails without you needing to open another menu.
You can expand Opera GX's powers even more by adding extensions. There's no Reader View by default, but the extension I found works fine. I also use the Pocket extension to save interesting articles for later. Extension buttons appear in the address bar, where you can also bookmark pages and take screenshots.
Browsing While Gaming
Because modern browsers can hog so much precious memory, closing a browser before playing a PC game is a quick and easy way to boost performance. Opera GX's most-gamer-specific features are all about making the browser as unobtrusive as possible.

Opera GX presents you with a lot of data to help identify potential performance problems, as well as the tools to fix them. It's like having a task manager built into the browser itself, a feature that Chrome also has. Clean junk browser files to speed your PC up. Prioritize battery life when gaming on a laptop. Find and kill tabs draining the most resources. I opened the same tabs on both Opera GX and Chrome, and without any tweaking, Opera GX took up about half as much space in memory. You can also set exact percentage limits for CPU, RAM, and network bandwidth usage. You'll sacrifice browser speed and performance, but gain space for what really matters: video games.
So, feel free to leave Opera GX up and running while gaming, perhaps on a second monitor. Pull up a strategy guide without looking on your phone. Use the integrated Discord and Twitch apps to chat with your community and livestream your exploits.
We initially criticized Opera GX for lacking a mobile version, but now you can enjoy the gamer browser on the go as an Android or iOS app. I tested it using an iPhone 12.
When you first launch the app, you'll get to choose your visual theme, the same ridiculous colors you'll see on the desktop version. The homepage still has the Speed Dial, for you to check out upcoming games, news, and deals. You can also block ads and pop-ups, as well as prevent malicious actors from secretly turning your phone into a cryptocurrency mining device, a cyberpunk threat if there ever was one.
Opera GX on mobile offers two different navigation styles. The standard interface places all the buttons in a static row at the bottom. The Fast Action Button puts a single button at the bottom of the screen that you hold to bring up a radial navigation menu. This may ultimately be faster, and the haptic feedback feels nice, but I found it less intuitive.