Get Exclusive Discounts and Giveaways on your Preferred Softwares and Apps Every Day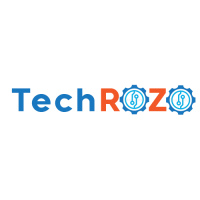 Mohammed Belkharraf
• 799 days ago
• 2 min read
---
Did you know that more than 50% of computer hacks are via installing cracks and unsafe programs?
Today, there are many websites of software cracks and keygens, on the other side, your privacy is just a word if you are using one of these websites.
So, How you can get the full version of your Preferred Softwares & Apps without using the illegal way(cracks & keygens) and be safe? The Answer was given by the Giveaways Networks Team.
Giveaways Networks is a safe website that has partnerships with more than 500 companies that share exclusive giveaways on its products via the website.
Giveaways Networks is rated as Excellent on TrustPilot(1ere Website of Reviews), and this is a great argument to trust Giveaways Networks.
Maybe you ask yourself what is Giveaways Networks, what they offer, what is the price to use it? Let me explain to you :
Giveaways Networks is a simple & easy-use website to get giveaways & exclusive discounts(up to 98% OFF) on your Preferred Softwares & Apps Every Day + Free Courses From Udemy.
Giveaways Networks Is Totally free service, with no ads or popup, yes you don't need to pay anything to claim giveaways & deals on the top softwares.
There are many sections that you will find :
— Deals : Access the exclusive deals and get up to 98% OFF
— Reviews : View the top services & tools on the world with detailled review.
— Product Giveaways : Don't Waste Money — Get The Best Products For Free!.
— Giveaways Networks Softwares : Get 100% OFF of it's best softwares & encouraging discounts.
— Contests : Join to win a license of the top products.
— Extended Trials & Events : Don't miss extended trials of best softwares & events.
— Android Apps Giveaways : Discover the best temporary free apps on Google Play.
— Courses : Get The Top Courses For Free
Giveaways Networks give you a possibility to get all news via your email by subscribing and confirming your email, also via social media(Facebook, Twitter, Youtube …)
There are many websites of giveaways like giveaway radar, giveaway of the day,sharewareonsale,techno360…But the Giveaways Networks combines all their features (app giveaways, software giveaways, courses giveaways, hot deals…)
If you are looking for VPN giveaways, Antivirus giveaways, Video/Music/Security/Cleaner… software giveaways, and encouraging discounts, udemy paid courses giveaway…. One place to get all of that is on Giveaways Networks.