Don't waste your money on testing ads, Create Powerful ads with Adzooma For Free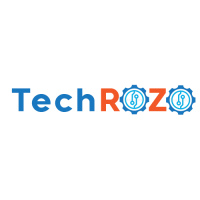 Mohammed Belkharraf
• 985 days ago
• 4 min read
---
If you are using Microsoft, Facebook, or Google to run your ads, If you are a beginner and all your ads fail although you made great ads(perfect targeting, Attractive Image, and Text…), and you don't know why? Have you purchased a course to learn marketing by ads and when you started running your ads you get no results? Trust Me, I will give you the magic solution for Free, Yes for free you don't need to pay 0.000000001$.
Partnered with Google, Facebook, and Microsoft, the idea is that you can save time and optimize your online advertising, giving you better ROI(Return on Investment) and a chance to focus on the bigger picture. I've found it a great way to boost the success of my online ads, let me tell you why.
Adzooma is an AI-driven, intelligent platform designed to help you manage, optimize and automate your online advertising. Analyzing over 240 metrics across your Google, Facebook, and Microsoft campaigns, you can make improvements in just a few clicks. It's a handy piece of software because it has everything you need to keep on top of your campaigns at the same time as pushing them to new heights.
Adzooma's software aims to give you a competitive edge by helping you to:
Reduce wasted spend through adopting best practices
Save time by automating tedious tasks
Improve performance through personalised optimisations
Prioritise important data with white-label, one click reports
— Feature #1 : Discovering unique improvements —
Adzooma has an 'Opportunity Engine' which uses the data in your ad accounts to suggest opportunities to improve performance.
The suggestions come from analyzing over 240 metrics across and include things such as "Pause Underperforming Keywords" and "Created Shared Negative Keyword List". The engine also checks the smallest details like spelling and grammar mistakes, something which you don't get inside Google.
Each improvement that you click gets added to a queue and you get to see the total amount of time, money and additional clicks that are estimated to be gained as a result. It's a lot easier to have suggested changes just waiting for you than sifting through data to try and find them yourself.
— Feature #2 : One-screen account management —
For me, one of the biggest annoyances with managing PPC campaigns is when you have to flick between multiple platforms. If I've got a client with Google, Facebook, and Microsoft ads running, I have to remember three separate logins to make three lots of changes — that's without knowing which is on fire and which I should tackle first.
I'm a fan of the Adzooma management screen because it lets me look at everything at once. It's nice to see a full breakdown of the campaigns and be able to drill down into specific ads and keywords. From here, you can pause campaigns, change budgets and see everything at a glance. This bird's-eye view makes you feel really in control of what's going on across all campaigns.
— Feature #3 : Say goodbye to tedious reports—
Adzooma's reporting feature covers a lot of bases when it comes to hauling you out the depths of PPC reporting hell. It works twofold: you gain access to six pre-defined reports that can be generated in a click and you can create your own custom white-label reports to send to clients and colleagues.
The report suite is free, for life, whether you're a paying customer or not. If you want to take a look, you'll find it here. It's pretty sweet to be able to find out things such as which is your worst performing campaign at the click of a button with the Best & Worst Performer report, for instance. I found if I was really short on time that this helped me to know exactly where to start. This, coupled with the management tab, guided me to make what I felt were optimal changes.
—
Adzooma seems to really be on top of their advancement. Over the past 12 months, the platform has really evolved and new features seem to be continuously added. Their recent integration with Microsoft means, as a user, you gain access to the Microsoft Audience Network which is of huge benefit.
I've also found them easy to interact with; they seem to invite feedback which shows they know their product isn't quite perfect, but that they want to get it there with user's help.
Their Community Support group also means there's a way to get help 24/7 and is a great way to interact with other users. You don't feel like you sign up and get abandoned — which is always nice.