Last update was 32 days ago
Top 5 Cleaning Software On 2020
We all use programs and applications on our computers regardless of the specialty in which we work, and we also suffer from the increase in the size of the used space on the disk from time to time, and the slowdown of the PC over time, due to the fact that the programs you use create temporary files while they are running, and most programs do not delete these files when being closed, also Windows creates such files to work normally and get a better experience.
Today in this list I list you the top 5 programs to clean the computer and solve the registry issues and RAM problems:

1 - IObit Advanced SystemCare

Speed up computer, clean your PC, and protect your private data, all of that is what Advanced SystemCare can do on your pc.
Advanced SystemCare is one of the best cleaning software in the last 6 years, is a great all-in-one PC utility that can scan, repair, and optimize many aspects of your system. It aims to remedy whatever ails your computer by not only cleaning up junk files, malware, and invalid registry entries but by giving your computer a boost to optimize your PC experience.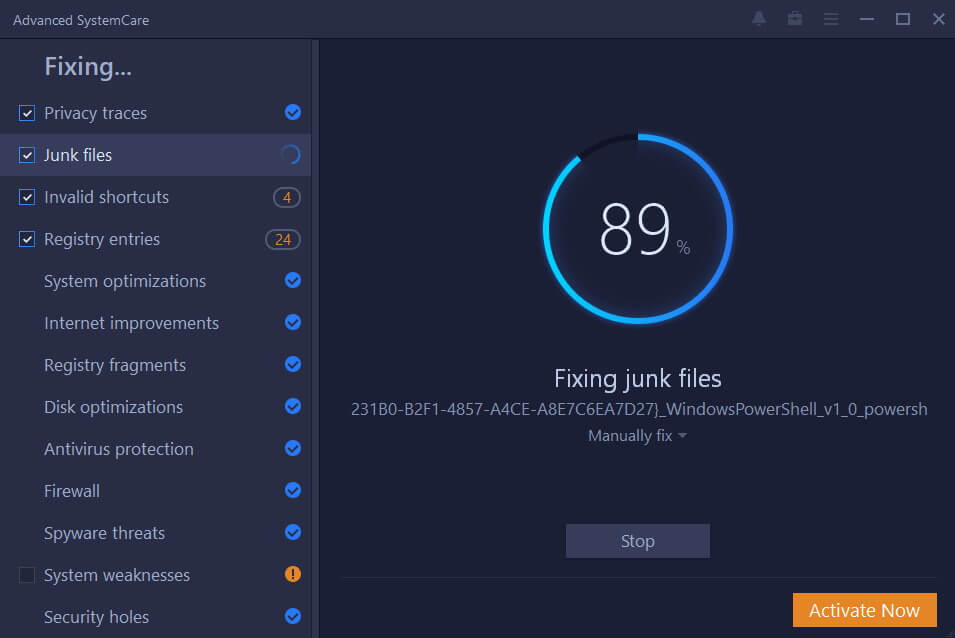 2- CCleaner

CCleaner is the number-one tool for cleaning your PC for several years. It protects your privacy and makes your computer faster and more secure!
Trusted by millions and critically acclaimed, there's a reason why CCleaner is the world's favorite PC optimization tool! Easy to use, one-click cleaning so beginners can optimize their computers in seconds. Plus, it's packed with advanced features for power users.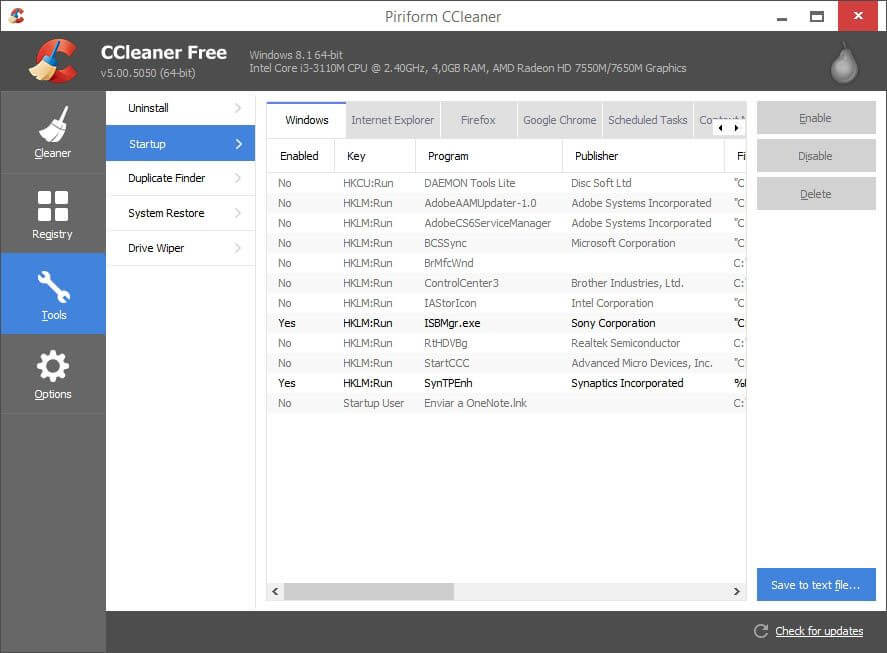 3- Iolo System Mechanic

Iolo System Mechanic also one of the best cleaning software for several years and for now also, is characterized by the ease of use and its features, it deletes junk files that cause sluggishness and system instability, boosts performance in real-time for gaming, streaming, downloading and more..., removes system-hogging bloatware you didn't know was there, frees trapped memory and defragments drives for even more speed, finds and repairs Windows® security vulnerabilities and it automatically goes to work whenever your PC is idle.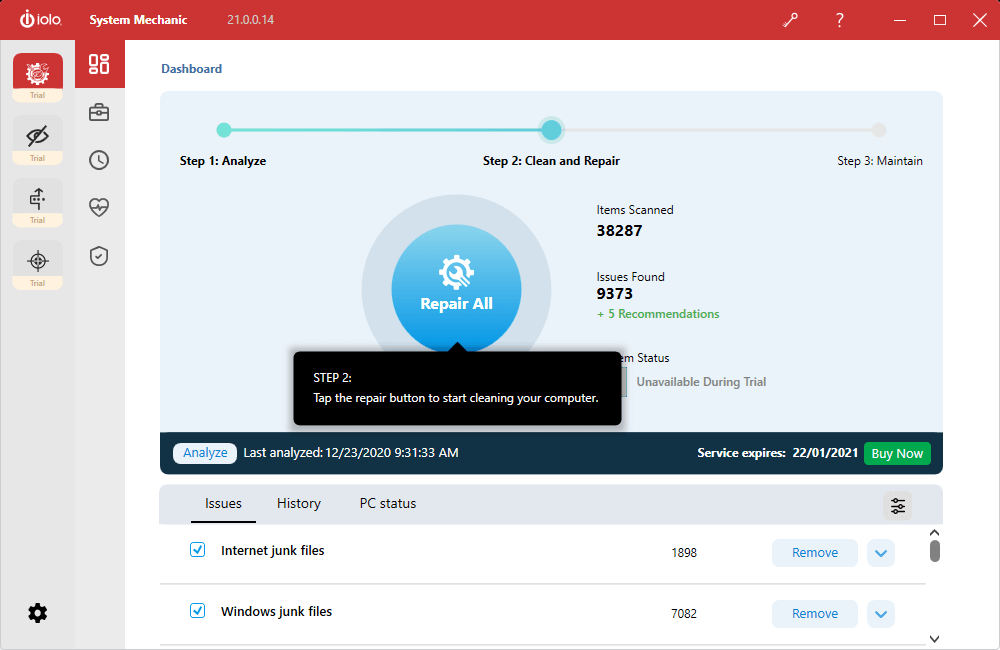 4- Ashampoo WinOptimizer

Ashampoo WinOptimizer can clean, accelerate, and fix your Windows system problems & junks. It's not only a PC cleaner but also provides system maintenance, performance, or customization utilities. With Ashampoo WinOptimizer Improve your security and protect your privacy in just a few clicks. It characterized by a fast scanner plus a suite of well-designed maintenance tools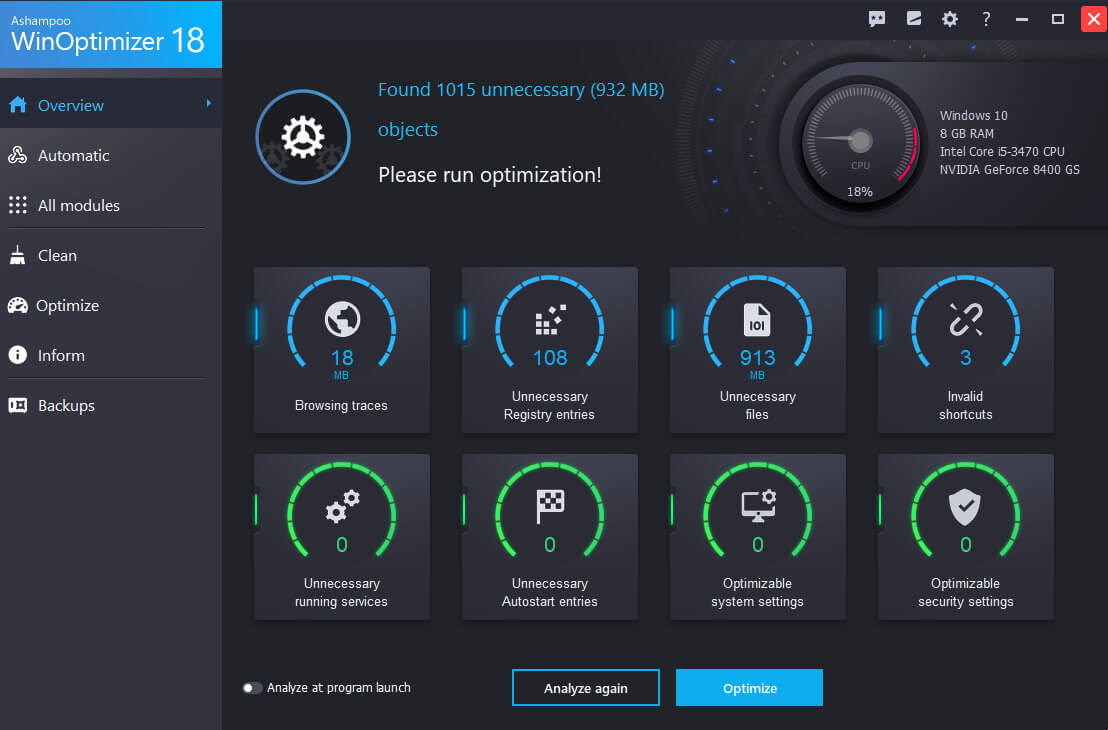 5- Wise Care 365

With over 150,000,000 downloads worldwide, Wise Care 365 clean registry and junk files from your PCs. Protect your privacy and make your PCs more secure. Provide a better option for optimizing and accelerating your computer, is the preferred option for billions of Windows users who want to keep their Windows PC at peak performance.